News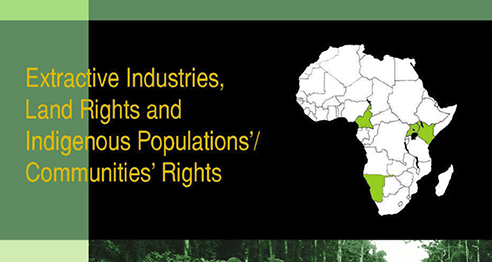 Recommendations from the National Dialogue on the Rights of Indigenous Peoples and Extractive Industries held in Nairobi Kenya, October 2019.
While much of the world has focused on the fires raging in the Amazon, the world's largest forest–the Siberian Taiga in Russia–has been on fire for most of 2019.
Since January this year, more than 130,000 square kilometres of land and forest—an area the size of Greece—has been burned in Siberia, which is having detrimental effects on the lives and livelihood of the indigenous peoples who depend on the forest and have traditionally protected it.
Indigenous women all over the world suffer from triple discrimination as they are not only discriminated simply for being women or for being indigenous, but also for being indigenous women. Indigenous women are often not only left out of local and national political processes but are also excluded from decision-making processes and structures within indigenous communities.
At the UNSG Climate Action Summit, indigenous peoples gave a statement on their commitments to climate action. IWGIA supports the statement and proposed climate actions, and we call for the international community to support indigenous peoples and their pledges by taking a rights-based approach to all global climate action. Find parts of the press release published by the International Indigenous Peoples' Forum on Climate Change (IIPFCC) below.
The indigenous peoples of Bolivia facing the fires and a new development model
The international press clearly showed how the fire swept through the Brazilian Amazon and Bolivian forests. The images of calcined trees and animals suffering from the voracity of the flames brought climate change and environmental depredation to the forefront. However, in the shadow of the Amazon, other victims are invisible: the indigenous peoples that live in the jungle and mountains, and establish reciprocal relations with Mother Earth.