The Indigenous World
The Indigenous World 2023

The Indigenous World is the unique result of a collaborative effort between Indigenous and non-indigenous activists and scholars who voluntarily document and report on the situation of Indigenous Peoples' rights. This yearly overview serves to document and report on the developments Indigenous Peoples have experienced throughout 2022.

The Indigenous World 2023 also includes a special focus on conservation and Indigenous Peoples' rights.

Currently, 15 per cent of the world's surface is made of protected areas and that number is expected to double by 2030. While there is work being done to adopt conservation measures that respect the human rights of Indigenous Peoples, considerable implementation gaps remain, and conservation measures have caused and continue to cause human rights violations of Indigenous Peoples worldwide. Indigenous Peoples' lands and territories constitute at least 28 per cent of the global land surface including unique ecosystems and vital biodiversity. Over the years, Indigenous Peoples have consistently emphasised that conservation should be regarded as their responsibility as their land management practices have repeatedly been found to be some of the best strategies for biodiversity conservation. Thus, the environment can best be protected by recognising Indigenous Peoples' rights to territory, self-determination, legal representation and cultural freedom. However, one main tenet of conservationists is that preservation, alongside close regulations and restrictions, can best be achieved when people are removed from the protected areas, meaning that Indigenous Peoples are often forcibly evicted. This becomes increasingly dangerous for Indigenous Peoples as more countries move to conserve the remaining planet's biodiversity by creating more protected areas, disregarding their rights to land, territories and resources and often without their free, prior and informed consent.

This 37th consecutive volume will be launched in April 2023.
Support us
The digital version of The Indigenous World will always be freely available online, but you can get a physical copy by supporting us in one of the following ways:
By becoming an IWGIA member – OR –
By making a donation of 20 Euro or more and sending an e-mail to This email address is being protected from spambots. You need JavaScript enabled to view it. with your post address
Thank you for your support!
Antonella Cordone, Senior Technical Specialist Indigenous Peoples and Tribal Issues Policy at IFAD
-- The Indigenous World is an invaluable book used as an entry point and easily accessible information by anyone working on the topic. I do not let anybody touch the book in my office.
---
Bestang Sarah Dekdeken, Kankanaey Igorot from the Cordillera region in northern Philippines and the current Secretary General of CPA.
-- The Indigenous World is a valuable publication that enables us to have a better understanding of the global situation of indigenous peoples, the common issues that we face and common actions we undertake. The book helps strengthen our solidarity relations among indigenous peoples and advocates.
---
Hawe Hamman, National Vice President of MBOSCUDA and Member of the Working Group on Indigenous Populations/Communities (ACHPR), Cameroon
-- I draw valuable information from The Indigenous World to prepare my interventions at national, regional as well as international level. The book both helps me master the topic and compare or elucidate in a case I wish to illustrate and give me relevant and general information of the global advancements to argue my interventions.
---
Dr. Fleur Te Aho, Lecturer at Auckland Law School in New Zealand
-- When I teach my 'Indigenous Peoples in International Law' course I recommend The Indigenous World to my students as a way to get a sense of contemporary Indigenous rights challenges, and successes, from around the world. It is crucial that our stories are shared and the book is an important global platform for this.
---
International Indigenous Women's Foundation (IIWF)
-- The Indigenous World is a key reference documentation for us to underpin our positions in the defense of the rights of indigenous peoples. Having a global approach, the inclusion of our voice is critical for making our perspectives, worldviews, contributions and ways of acting known.
---
Qapaj Conde, Aymara attorney and Co-Chair of the Global Indigenous Youth Caucus
-- The Indigenous World performs a far-reaching service by combining a unique global panorama with specialized national articles on the situation of indigenous peoples. Its comprehensive reporting allows the indigenous movement to articulate among themselves, as well as, to develop – from the local to the global level– a broad awareness about human rights.
---
Jason Pan Adawai, PingPu and Director of TARA-PingPu
-- The Indigenous World has been invaluable for us, indigenous peoples in Taiwan, giving access to the global situation of indigenous peoples and their development. It has linked us in Taiwan to other indigenous peoples, beyond the barriers and restrictions for our engagement at UN and international indigenous peoples' forums.
---
Ib Petersen, Former Ambassador, Permanent Representative of Denmark to the United Nations in New York
-- Fact-based tools like The Indigenous World are and will be the key to ensure that the Development Agenda 2030 leaves no one behind. IWGIA is able to produce such a tool every year in a short period of time, a task that no other organisation has managed to cope with.
---
The Indigenous World
Since 1986, the purpose of The Indigenous World has been to give a comprehensive yearly overview of the developments Indigenous Peoples have experienced. It is our hope that Indigenous Peoples themselves, along with their organisations, will find it useful in their advocacy work aimed at improving Indigenous Peoples' human rights situation. The book is the unique result of a collaborative effort between Indigenous and non-indigenous activists and scholars who voluntarily share their valuable insights and analysis. We thank them and celebrate the bonds, strengths and sense of community that emerge from making this one-of-a kind documentation tool available.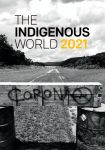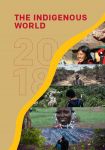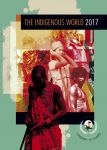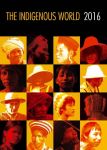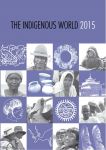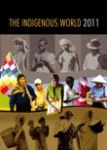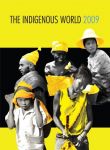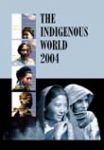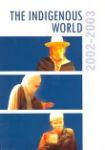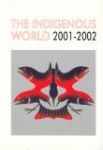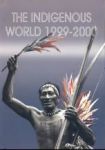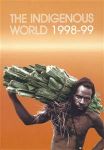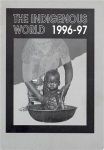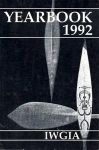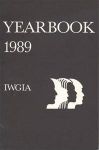 Tags: Human rights