News
"We will surrender our lives but not our land, hills and forests," says representatives of Datobeda village, Jharkhand, India
IWGIA participated in the first part of the 65th session of the African Commission on Human and Peoples' in Gambia (21/10-10/11) and participated in a side-event on how to strengthen the voice of indigenous peoples and communities in Africa and in the ACHPR. We also supported a member of the Ogiek community in Kenya to participate and give a statement.
While much of the world has focused on the fires raging in the Amazon, the world's largest forest–the Siberian Taiga in Russia–has been on fire for most of 2019.
Since January this year, more than 130,000 square kilometres of land and forest—an area the size of Greece—has been burned in Siberia, which is having detrimental effects on the lives and livelihood of the indigenous peoples who depend on the forest and have traditionally protected it.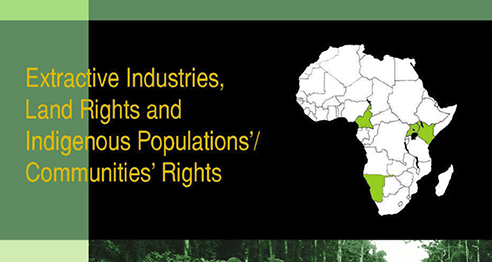 Recommendations from the National Dialogue on the Rights of Indigenous Peoples and Extractive Industries held in Nairobi Kenya, October 2019.
At the UNSG Climate Action Summit, indigenous peoples gave a statement on their commitments to climate action. IWGIA supports the statement and proposed climate actions, and we call for the international community to support indigenous peoples and their pledges by taking a rights-based approach to all global climate action. Find parts of the press release published by the International Indigenous Peoples' Forum on Climate Change (IIPFCC) below.