Draft National Forest Policy 2018: A Conspiracy to Deny the Rights of the Scheduled Tribes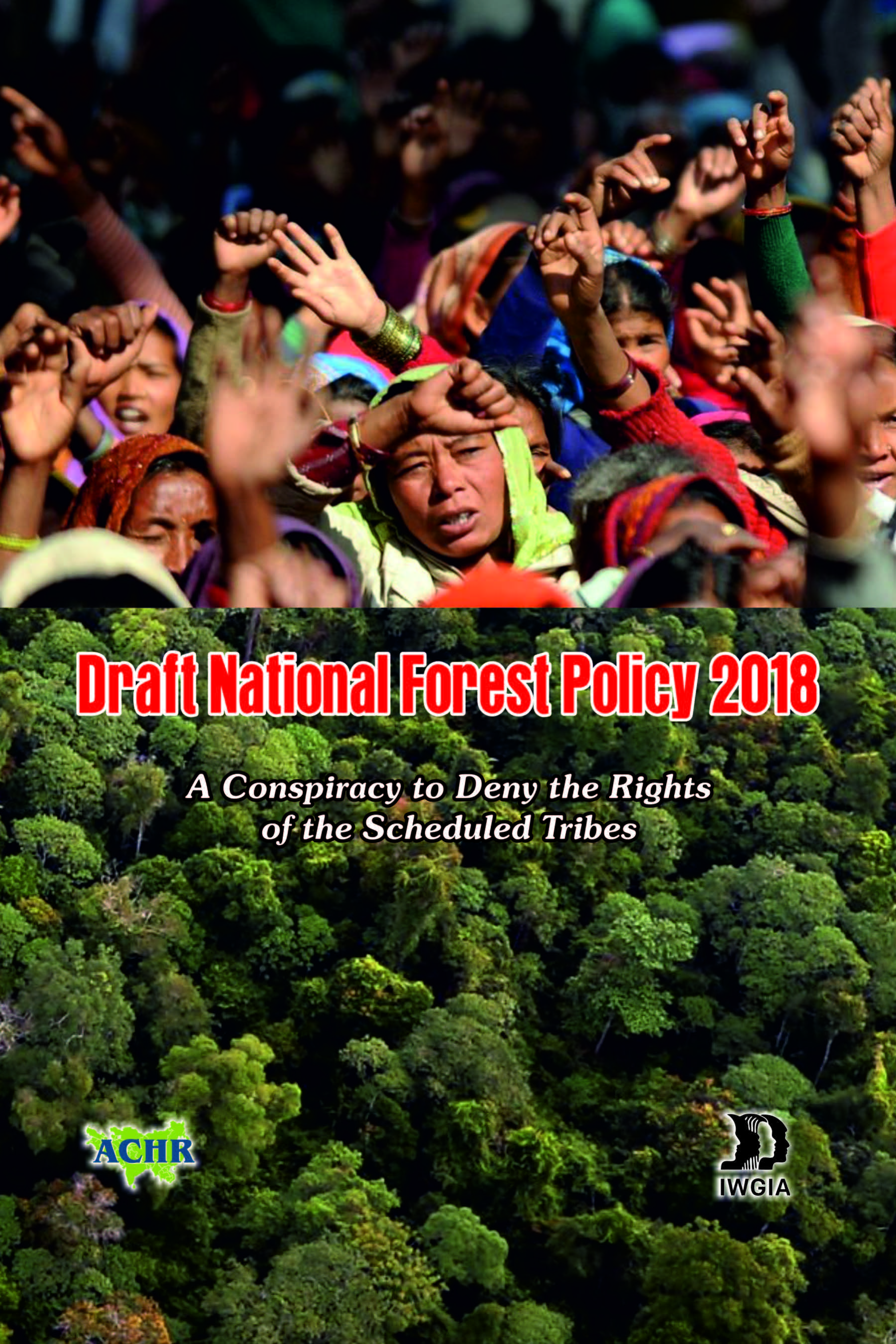 Publisher:
Asian Centre for Human Rights (ACHR) and IWGIA
Number of pages:
98
ISBN number:
978-81-88987-87-0
Publication language:
English
Country publication is about:
India
Region publication is about:
Asia
Financially supported by:
IWGIA
Release year:
2019
Release month / day:
September 24
The Ministry of Environment, Forest and Climate Change of the Government of India published the Draft National Forest Policy of 2018 on 14 March 2018 and is expected to finalise the policy soon. 
This draft policy provides for the adoption of а completely new legal framework that is discriminatory towards indigenous peoples and seeks to take away the rights of the indigenous peoples already recognised under existing laws, in particular for the purpose of the exploitation of natural resources— an estimated 4,429,818 hectares of "community forest'' for which titles have been issued to the indigenous peoples under the Forest Rights Act (FRA) as of August 2018, and 22,938,814 hectares of forest area covered under the Joint Forest Management Committees since 1990. The area constitutes about one-third of India's total forest cover.
This report outlines specific recommendations for the Government of India concerning the implications this draft policy will have on the millions of indigenous peoples who live and depend on the forests, as well as the effects this policy will have on biodiversity and the climate.
Download publication