In Swahili: Wenyeji Asilia Katika Afrika Mashariki, Kati Na Kusini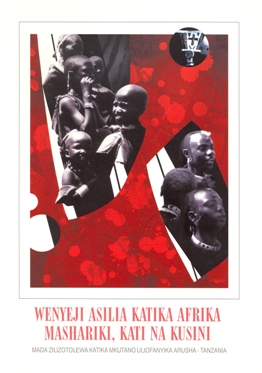 Number of pages:
148
ISBN number:
87-90730-44-5
Publication language:
Swahili
Country publication is about:
Tanzania
Region publication is about:
Africa, África
Release year:
2001
The book is a compilation of contributions from the conference on hunter-gatherers and pastoralists in Arusha, Tanzania in 1999.
First published in Indigenous Affairs 2/99. Translated from English.
Also available in French - Voix Africaines
Download publication