Indigenous autonomies – reflections over the current trends
To create a room for indigenous peoples to discuss and analyse their experiences around autonomy and self-government, the international seminar "Right to Autonomy and Indigenous Self-Government as a manifestation of the Right to Self-Determination of Indigenous Peoples" was held on March 11, 12 and 13, 2019 in Mexico.
Before the seminar, the publication "Indigenous peoples' rights to autonomy and self-government" was printed. The publication included 17 cases of indigenous autonomy and self-government. Read the cases here >>
The outcome document from the seminar on indigenous autonomy and self-government
Indigenous representatives from Chile, Bolivia, Peru, Colombia, Panama, Nicaragua, México, USA, Canada, Greenland, Norway, Finland, Russia, Kenya, Nepal, India and Philippines, attended the seminar. In total, 80 people participated in the conference and had a three-day schedule where they worked intensely in a programme divided into thematic tables. The last half-day was devoted to discussing conclusions and drafting recommendations to advance a joint strategy for effective implementation of the right to self-determination of indigenous peoples.
The outcome is this document that summarises the main findings, discussions and conclusions that were addressed over the course of the seminar. Find the outcome document here >>
Video-interviews with participants
During the seminar, several video-interviews with participants at the conference were made to document their reflections about the workshop and indigenous peoples' autonomy-processes.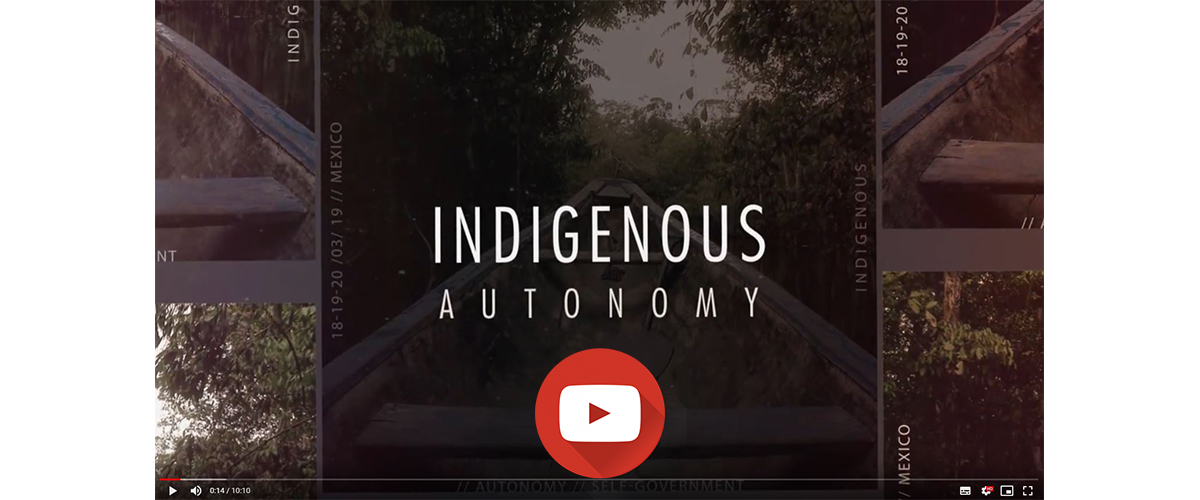 These videos include interviews with UN Special Rapporteur on Rights of Indigenous Peoples Victoria Tauli-Corpuz, Member of United Nations Permanent Forum on Indigenous Issues Jens Dahl, Inter-American Commission on Human Rights Representative Antonia Urrejola Noguera, Sara Olsvig, Head of Programme Greenland, UNICEF and others. Watch the interviews below.
Organisers of the seminar on indigenous autonomy and self-governance
The Inter-American Commission on Human Rights, the United Nations Special Rapporteurship for the Rights of Indigenous Peoples, the Permanent Forum of the United Nations for Indigenous Issues, the United Nations Expert Mechanism for the Rights of Indigenous People, and the International Work Group on Indigenous Affairs (IWGIA) organised the seminar. The National Institute of Indigenous Peoples of Mexico participated as a host institution.