Dialogue meeting on extractive industries in Kenya
Recommendations from the National Dialogue on the Rights of Indigenous Peoples and Extractive Industries held in Nairobi Kenya, October 2019.
The 7 to 8 October, The African Commission on Human and Peoples' Rights (the Commission) through its Working Group on Indigenous Populations/Communities in Africa (the Working Group) organized a National Dialogue on the Rights of Indigenous Peoples and Extractive Industries in Kenya.
IWGIA's Senior Advisor Marianne Wiben Jensen- who is also an expert member of the Commission's Working Group - attended the national dialogue meeting in Nairobi;
" The Kenya National Dialogue was an important possibility for discussing the impact of extractive industries on indigenous peoples in Kenya, and modalities for how indigenous peoples' rights must be respected. It was great to see so many dedicated people meet and work together and come up with very important recommendations to the Government of Kenya and other key stakeholders " says Marianne Wiben Jensen.
Recommendations to work with extractive industries in Kenya
The National Dialogue was aimed at launching, popularizing and widely disseminating the Study on Extractive Industries, Land Rights and Indigenous Populations/Communities Rights of the Working Group; engaging with relevant stakeholders particularly state and non-state entities on the findings of the Study; and finding a common ground and deliberate on ways and means of creating mechanisms for the implementation of the recommendations made by the study. Find the publication here >>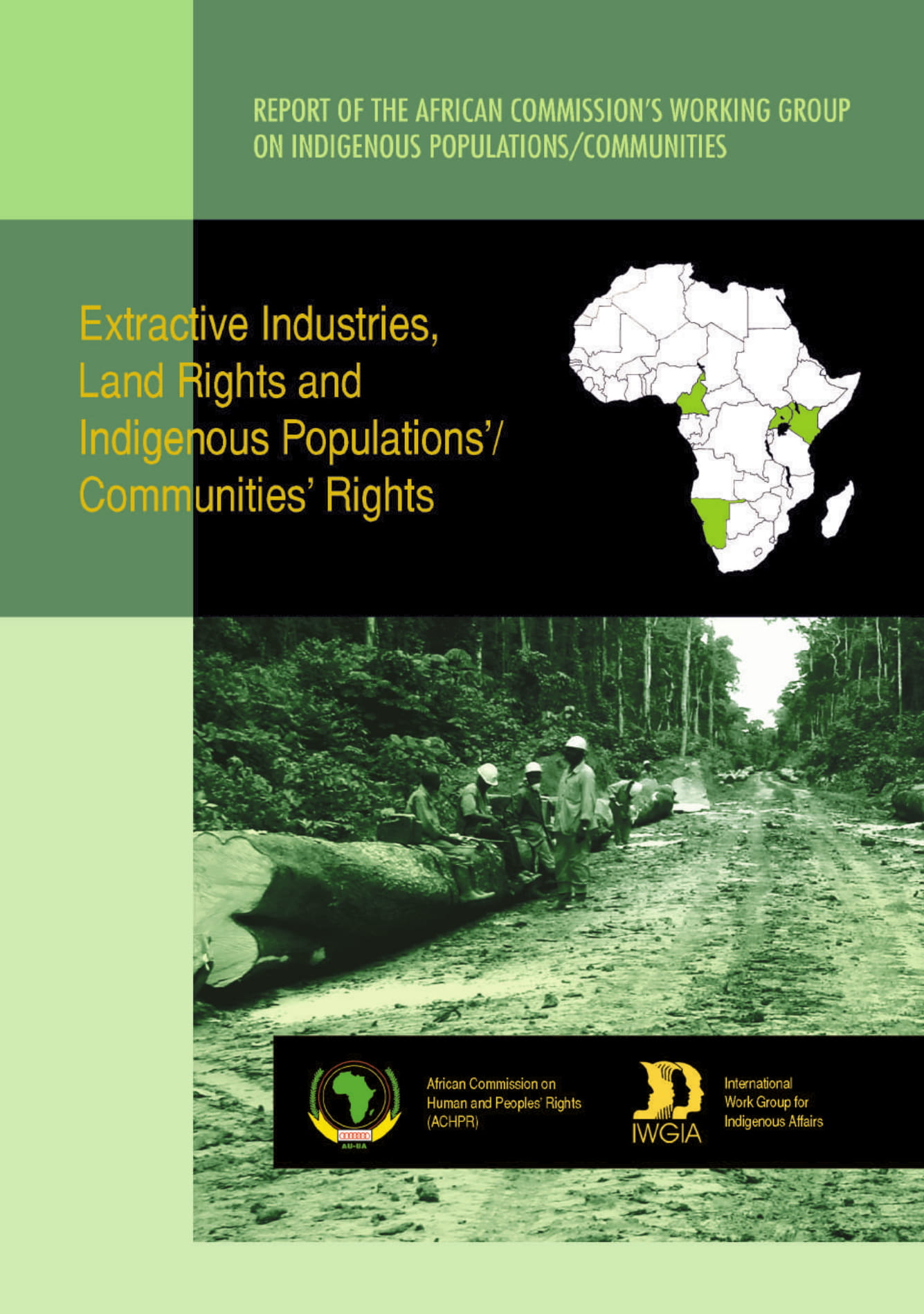 37 participants attended the national dialogue, including members of The Working group, representatives from the government of Kenya and Kenya's National Commission on Human Rights, members of indigenous and civil society organisations and representatives from extractive industries.
Specific recommendations were made at the conclusion of the national dialogue to the government of Kenya, to the Kenya National Commission on Human Rights, to civil society organisations, to business enterprises and to indigenous communities.
You can read the recommendations from the national dialogue here >>
Tags: Land rights