Inter Mountain Peoples Education and Culture in Thailand Association
Inter Mountain Peoples Education and Culture in Thailand Association
Contact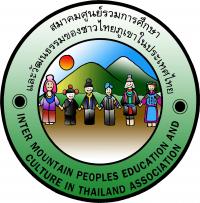 Address:

252, Moo 2, Tambon Sansai Noi, Amphur Sansai, Chiang Mai 50210, Thailand. Phone: 66 (0) 53-398-591, 492 544

Thailand


Email:

This email address is being protected from spambots. You need JavaScript enabled to view it.
Miscellaneous Information
Miscellaneous Information:

The Inter-Mountain Peoples Education and Culture in Thailand Association (IMPECT) is an indigenous organization which was established in 1991. Its aim is to build up learning process to solve the problems commonly confronting the indigenous peoples based on their own culture. IMPECT's constituency is 10 indigenous ethnic networks (Karen, Khachin, Dara-ang, Hmong, Mien, Lahu, Lisu, Lua, Shan, and Akha) for which it serves as a secretariat.

IMPECT is the leading organization who established the Network of Indigenous Peoples in Thailand (NIPT) and organized many public advocacy events annually since 2007. Additionally, IMPECT also leads the push to develop CIPT and hopes that this institute will be the main organization solving problems for indigenous people in Thailand in the future.